Congratulations to the 2021 top rated designs!
Come See the Top Rated Entries for 2021!
SPACE TO DREAM EXHIBITION
The exhibition will be travelling to the following
Adelaide metropolitan and regional locations throughout 2022:

Adelaide Metropolitan
Walkerville Library: January 2022
Mitcham Library: February 2022
Charles Sturt Westlakes Library: February to June 2022
Campbelltown Library: March 2022
Salisbury Community Hub:14 April to 10 June 2022  
Hutt St Library: July to end September 2022   
Goodwood Library: Mid June to end July 2022
Woodcroft Community Centre: August and September 2022  
Yorke Peninsula
Moonta Community Library (Moonta Area School): July to end September 2022
Yorketown Area School: May and June 2022    
Far North
Clare Library: December 2021 to end January 2022
Roxby Community Library :15 February to 26 March 2022 
Hawker School Community Library: April and May 2022   
Far South
Millicent Library: Jan and Feb 2022
City of Mount Gambier at Riddoch Arts & Cultural Centre: 15 Jan to 20 April 2022  
Eyre Peninsula
Streaky Bay Community School Library (Streaky Bay Area School): May and June 2022
Cleve Area School Library: July and August 2022  
(Please note: Dates above are a guide only. Check with the venue direct for exact dates and library opening times.)
---
PAST LOCATIONS:
November 2021 - January 2022:  SPACE DISCOVERY CENTRE, LOT FOURTEEN, ADELAIDE
February and March 2021:  Adelaide City Library - City of Adelaide
January 2021: Hutt Street Library - City of Adelaide
November 2020:  MOD's Museum of Discovery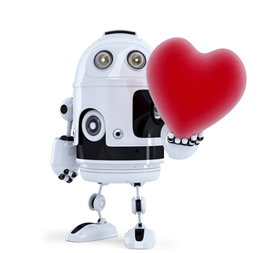 A big congratulations to every school in South Australia that took the Commissioner's
Space to Dream  Challenge in 2021!
Pre-register for the 2022 Challenge
The Commisioner's Digital Challenge occurs annually.
All 3 Challenges open on Day 1 of Term 1 (31 Jan) of each school year and close on the last day of Term 3 (Sept 23) 2022.
All challenges are free for every child in South Australia.
Only schools and libraries need to register.
Individuals taking part outside of school do not need to register.
No experience needed! 
 There are lots of free resources to get you started regardless of your level of experience.
Even Teachers with little or no experience in digital thinking (coding/computational thinking), design thinking, or systems thinking, can get on board and learn cool new skills along with their Students.
Acknowledgement of Country
We respectfully acknowledge and celebrate the Traditional Owners of the lands throughout South Australia and we pay our respects to their Elders – and to past, present and future generations of their children and young people.