Zoom Out is a systems thinking challenge for children and young people.
The activities were created in collaboration with Grok Academy (formerly Australian Computing Academy) and are aligned to the Australian Digital Technologies curriculum.
Complete any of the 3 systems thinking activities before 30 September 2022 to complete the Challenge.
Schools and homeschool groups are asked to register.
All schools and homeschool groups taking part will receive the Certificate of Achievement from the Commissioner template for their students. Only schools and homeschool groups in South Australia are eligible to win the other digital rewards on offer – see full terms and conditions for details.
Check if your school is registered here.
If not, register your school now – it's free and takes under a minute!
Schools have until 30 September 2022 to complete the challenge.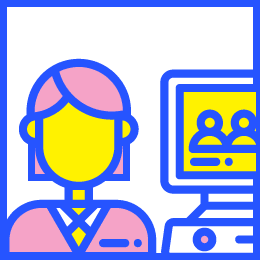 Step 3
Every school that has registered will nominate a Challenge Coordinator who will print or share the Student Systems Thinking Record with all students taking part.
Challenge Coordinators are able to run the Challenge however they like. They may be a teacher wishing to run the Challenge with their own class or they may run the Challenge via any number of other teachers at the school.
The Challenge is open to all year levels.
There's no minimum or maximum number of students required for a school to register and take part.
There are three activities to choose from.
The activities are complementary so you may even wish to run all three!
The Challenge activities were created in collaboration and partnership with not-for-profit Grok Academy (formerly Australian Computing Academy and Grok Learning).
Rewards for Schools
When schools submit their School's Challenge Completion form for the Zoom Out and Learn to Speak Robot Challenges they are invited to include the testimonial of a student from their school who completed the Challenge. Schools in South Australia submitting a testimonial are eligible to win digital rewards for the benefit of all students:

1st place:
One school will win Coding in Minecraft for their entire school donated by award-winning global EdTech provider, Prodigy Learning. Coding in Minecraft is a computer science credential program with supporting curriculum, delivered through Minecraft: Education Edition (NB* this reward requires an existing Minecraft Education license). The program engages young and diverse learners through game-based learning in an immersive computer science and coding curriculum and rewards their learning with credentials.
One school will win a brand new school website donated and developed by local education website developers, EWS Education Web Solutions.
2nd place:
Two schools will win robotics kits donated by VEX Robotics:
– A double-pack of VEX IQ Super Kits* (Grades 5-9) or
– Small Classroom Set of VEX GO with 5 Robots (Grades 3-5) or
– Small Classroom Set of VEX 123 with 6 Robots (Grades K-2) or
– One VEX V5 Classroom Super Kit (Grades 9-12)
*The VEX IQ Super Kit reward includes face to face teacher training. 
3rd place:
Six schools will win a class pack of annual Grok Academy subscriptions donated by Grok Academy.
4th place:
Four schools will win a data pack.
PLUS
High achiever schools are awarded the Commissioner's Certificate of Recognition in Digital Skills with holographic seal.
AND
Every student completing the Challenge earns the Zoom Out Certificate of Achievement from the Commissioner for Children and Young People.
*All registered schools receive the Certificate template (including interstate and overseas schools). However, only schools in South Australia are eligible to win the digital rewards. Please refer to the full Terms and Conditions for more information.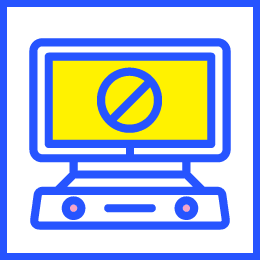 SCHOOL REGISTRATION CLOSES
31 August 2022 
Date extended due to impact of COVID-19 on Teachers and Students
STUDENTS RETURN FORMS
20 Sept 2022 (suggested date)
Schools are advised to ask students to return their completed Student Systems Thinking Records to their Challenge Coordinator well in advance of the Challenge closing date so your Challenge Coordinator has plenty of time to submit your school's Challenge Completion Form.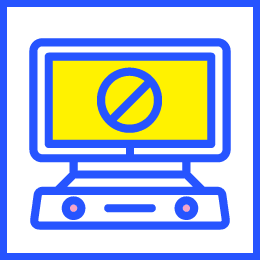 CHALLENGE CLOSES
30 Sept 2022 (Last day Term 3)
REWARDS announced and DISTRIBUTED
From Mid October to End of Term 4 (16 December 2022)

Student Records – Zoom Out ƒ
Print or share with every student taking part – to be completed by each student and retained by their school Challenge Coordinator
(PDF, 71KB)
EXTEND THEIR DIGITAL LEARNING POWERS
Would you like to take your students further on their digital learning experience?
There's even a free lending library where you can borrow robots for your class to play with.
Download posters, flyers, social media assets and more to share news of the Challenge with other teachers, parents and families and students at your school:
Commissioner's Message
Despite the continued disruption we all faced in 2021 due to the pandemic, an estimated 38,000 children and young people across South Australia completed one or all three of my digital Challenges.
The importance of acquiring digital skills while young people are at school cannot be overstated. They know just how important it will be for them to have digital skills across computational, design and systems thinking to ensure they are equipped for jobs of the future. Our future requires bold thinkers who know how to create intelligent, out-of-the-box solutions.
If you're a young person, take the Challenge today! If you're an educator, register now to get the Challenge happening at your school. If you're a community group leader, run the Challenge in your unit. If you're a librarian, register your library and promote the Challenge using the free posters and graphic assets.
Let's work together again to encourage as many children and young people in South Australia as possible to take a journey towards digital empowerment in 2022!
Helen Connolly

Commissioner for Children and Young People, South Australia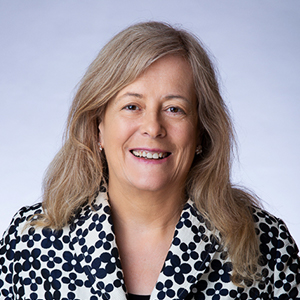 Professor Caroline McMillen
Chief Scientist, South Australia
A generation that naturally harnesses a diversity of view-points and insights from different fields to develop world-first solutions to major challenges allows us to be confident that our future is in great hands.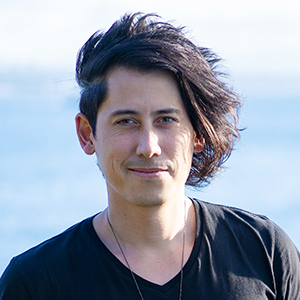 DR JORDAN NGUYEN
Author of A HUMAN'S GUIDE TO THE FUTURE, Biomedical Engineer, Inventor, TV Presenter, and Founder CEO of Psykinetic
When you can break down any system, big or small, into its components you can start to learn more about how things work, and it can even change the way you look at the world. No system is perfect, so think about how you can improve the systems around you – making them more energy efficient, using sustainable materials, creating less waste, performing the function better, or even helping improve lives – as bit by bit, this is how we build a better future!​
Acknowledgement of Country
We respectfully acknowledge and celebrate the Traditional Owners of the lands throughout South Australia and we pay our respects to their Elders – and to past, present and future generations of their children and young people.