2023 PRIZE WINNERS
Learn to Speak Robot & Zoom Out
First Place Prize Winners
Avenues College has won Coding in Minecraft for their entire school, donated to the Commissioner's Digital Challenge by award-winning global EdTech provider, Prodigy Learning.
"It was great. I enjoyed doing this with my friends. There was a competitive element which was nice. I think this is the best thing I have done in school. Before this challenge I didn't know anything about coding but I now feel I have the basic ideas." 
Oakbank Area School has won a brand new school website or school photo pack donated by local education website developers, EWS Education Web Solutions.
"These coding tasks were challenging, they had clear instructions and had heaps of different things to choose from. Coding was fun and I liked how you could do the difficulty level of your choice."
Second Place Prize Winners
CONGRATULATIONS!
ST MARK'S LUTHERAN SCHOOL
SOLOMONTOWN PRIMARY SCHOOL

St Mark's Lutheran School and Solomontown Primary School
have each won a prize pack from Vex Robotics!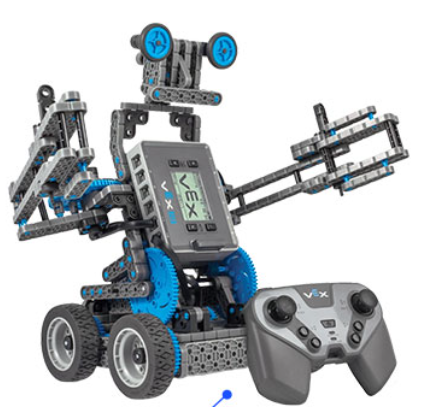 ST MARK'S LUTHERAN PRIMARY SCHOOL

"I originally didn't want much to do with tech since I'm more of a writer than a coding kid, but once I tried an activity I immediately changed my mindset of coding. It was a code-tastic (fantastic) experience that really improved our coding skills and tech ability.
So 01100110 01101001 01110110 01100101 00100000 01101111 01110101 01110100 00100000 01101111 01100110 00100000 01100110 01101001 01110110 01100101 00100000 01110011 01110100 01100001 01110010 01110011 0010001
Also known as 'Five out of five stars' which seems very accurate to say."
SOLOMONTOWN PRIMARY SCHOOL

"Students loved that it tied in with what we are doing in class –
learning to work together and team work skills.
The create a system task was also a lot of fun."
Third Place Prize Winners
CONGRATULATIONS TO the following
prize winning schools!


Glenelg Primary School, Mid North Christian College, Kangaroo Island Community Education, Craigburn Primary School, Challa Gardens Primary School and Parafield Gardens Primary School have each won an exclusive prize pack donated by GROK Academy.
GLENELG PRIMARY SCHOOL
"I loved this coding dance party because of how much free creativity it gives us to play around and have fun. It teaches us how to code and learn but have fun at the same time. I think this is an amazing program to teach us coding and technology. I would enjoy doing this coding more often. I learnt how to code a dance for a monster."
PARAFIELD GARDENS PRIMARY SCHOOL

"We had so much fun in our Commissioner's Digital Challenge lessons. I really liked the systems games and we took apart old laptops to see how they work. I now know that a computer is a system just like my respiratory system or the postal system."
KANGAROO ISLAND COMMUNITY EDUCATION

"I thought the activity was really cool. I thought all systems were computers but they make the whole word work actually."
CRAIGBURN PRIMARY SCHOOL

"We practised German direction words by writing and testing code to move our BeeBots around the mat. We also designed an 'offline' Kodable maze and gave German directions for our Fuzz to earn 3 stars!"
CHALLA GARDENS PRIMARY SCHOOL

"I loved using Beebots, making a challenge on the floor and recording the code."
MID NORTH CHRISTIAN COLLEGE

"Any other coding I've done was boring and didn't have good instructions, but these had good instructions and they were fun to do."